Joyful Mind Dragon Force Course
Dragon mystic symbols and spells.
Method to activate self aura.
Method to absorb interstellar light energy.
Suitable participants include:
Those who have a desire to activate their own Dragon energy.
All types of Mind body soul mentors, therapists or practitioners.
*** (We will gather all single application first, then fix the date. Applicant can choose to join next class if not available on the destined date.)
*** (we will use English to explain some Chinese concept and teach the spells)
Application : please WhatsApp 852-6880 2707
Elizabeth Wong
BSc, MSc
Energy Therapist
Health & Vitality Instructor
Elizabeth has a Bachelor's Degree in Psychology, and a Masters Degree in China Business Studies. She is a specialist in Dreams Analysis, Hypnotherapy, and Mental Healing.
Since 2010, Elizabeth has noticed that there are many helpless people suffering from different kinds of illnesses and the root of the problems are actually in subconscious and energy level. She then started to work as a subconscious engineer, using Energy Therapy to help people completely heal from many mental and physical illnesses.
Apart from helping people heal from illnesses, Elizabeth also helps people through lectures, workshops and seminars. She is an expert in enhancing peoples' subconscious power, potential, self-esteem, and positive thinking, etc.
Elizabeth is a specialist in integrating her practical experience from being a "therapist" and "life coach" with teaching. She is capable of explaining difficult psychological concepts in more understandable ways, which is different from the traditional tendency of teaching textbook contents. Elizabeth also pays more attention to teach the students' practical understanding and application methods in life.
She provides lectures and seminars on the following topics:
Happy Psychology certification course @ HKMA
Mindfulness diploma course @ HKMA
Stress management
Subconscious power enhancement
Self esteem improvement
Positive thinking
Joyful Mind Energy Therapist Course
etc.
The topics can be customised according to corporate needs. Elizabeth can also provide private energy sessions to staff who are under a high level of stress in order to help them regain a balanced working spirit.
Graduates List and Photos:
20200108 :Anita Wong,
20200308 : Wan Yuk King, Mag Kwok, Ryan Tse
20200329 : Rose Kow, Corey Junell
20200425 : Ann Cheung, Benny Tay, Eric Lee, Pauline Cheung, Tweegie Tsang
20200916:
Mona Wong, Icy Yeung, Karen Lee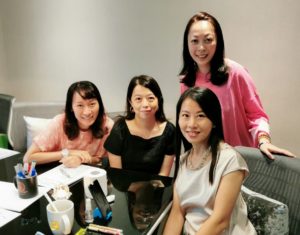 20201019:
Man, Shirley, Victoria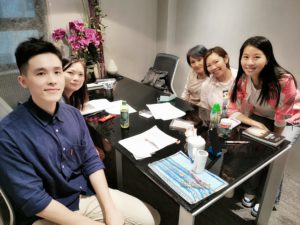 20210306: